The Stream Team at Veins of Life Watershed Society

The Veins of Life
Watershed Society
---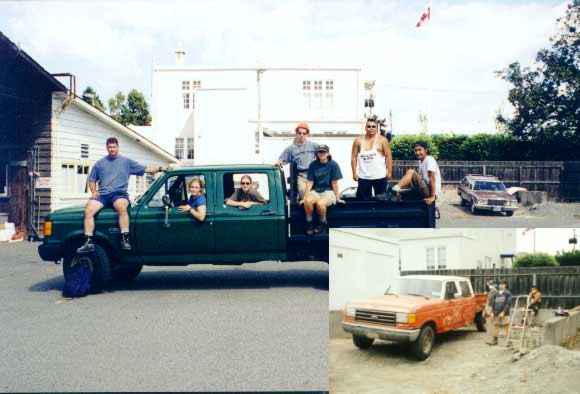 A healthy watershed requires both good water quality and viable habitat for fish and wildlife. The Veins of Life Watershed Society Stream Team works to improve stream habitat by conducting stream assessments and planning restoration actions. Urban and rural development within the South Vancouver Island drainage has degraded many of our local waterways. These streams provide prime habitat for many creatures including coho, pink, chum, and chinook salmon, as well as cutthroat and rainbow trout. The work we do to maintain habitat for these species involves a number of tasks:
| | |
| --- | --- |
| | The Team conducts habitat surveys which include water quality testing, invertebrate sampling, plant identification, juvenile fish trapping, physical surveying, mapping, and an overall assessment of the condition of the stream. Once these factors are taken into consideration we develop a strategy to address any problems. |
With the data we have collected we can identify problem areas and plan restoration projects. Some of our projects have involved planting native vegetation to improve water quality and provide habitat for fish and wildlife along Durrell Creek, an area highly impacted by pollution and development. At one site on lower Craigflower Creek, we removed two tons of debris that was obstructing salmonid passage. This project also involves planting for bank stabilization and in-stream placement of coarse woody debris to provide fish habitat.

These projects involve working in partnership with the BC Ministry of Environment, Lands and Parks, the Department of Fisheries and Oceans, the CRD, BC Hydro, and other enhancement groups. Other projects we have participated in include the clean-up of the Gorge Waterway, removal of invasive plant species such as purple loosestrife, and salvage of stranded salmonids.
Email: volws@salishsea.ca
© 2009 Veins of Life Watershed Society / All Rights Reserved / if you wish to use any info for commercial or non commercial usage you must obtain permissions from The Veins of Life Watershed Society